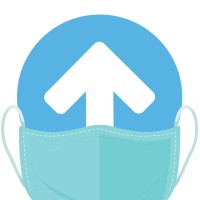 Toppr Interview Experience for Fresher Software Engineer, Aug 2020
Posted: 13 Mar 2021
0
Selected
Interview Rounds
Application Process
Interview Process
Online Coding Test
Easy
Interview-Date:
3 Aug 2020
It was a mix of mathematical aptitude, logical ability, and puzzles along with 2 programming questions of easy and medium level. Time was enough and no sectional time was present. 1-2 MCQs on SQL were also present.

This round was immediately followed by an SHL aptitude test which was basically a quick limited time check of your verbal ability and math because many questions were to be do...
View more
Boolean Matrix
Given a 2-dimensional boolean matrix mat of size N x M, modify the matrix such that if an element is 1, set its entire row and column to 1 i.e. if mat[i][j] = 1, then make...
View more
Preparation
Topics:
DBMS, OOPS, Data structures, Dynamic Programming, Graphs, Algorithms, Sorting searching, Compiler design
Preparation Tip
Tip 1 : Never give up
Tip 2 : When u start a topic, don't move on to next topic before you are 100% confident in previous topic
Tip 3 : Try to give maximum time on basics of a topic especially OOPS
Tip 4 - Practice Atleast 250 Questions
Tip 5 - Ex- Do atleast 2 projects
Application Process
Resume Tip
Tip 1 : Write only those things in resume in which you are 100% confident
Tip 2 : Write maximum projects you have and be ready to explain them thoroughly
Tip 3 : Don't make any silly spelling mistakes on resume