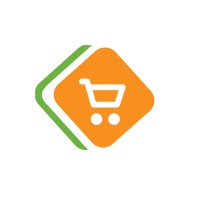 Paxcom Interview Experience for Fresher Software Engineer, Dec 2020
Posted: 29 Mar 2021
0
Selected
Interview Rounds
Application Process
Interview Process
Online Coding Interview
Easy
Interview-Date:
1 Dec 2020
This round consist of coding questions and they were of good level based on strings and dynamic programming.
This round was the online coding test conducted on the platform Amcat. The languages allowed were C, C++, Java and Python.
Kth largest element
Ninja loves playing with numbers. One day Alice gives him some numbers and asks him to find the Kth largest value among them.
Input Format:
View more
Arithmetic Operators
Given an arithmetic expression 'EXP' containing integer values separated by any of the three operators ' + ', ' - ' and ' * '. You ne...
View more
Preparation
Topics:
Data Structures - Arrays, Strings, Linked List, Machine Learning, Basics of Database Management System and Operating System, Aptitude, Trees, Binary Search Tree, Graph, Tries, Fenwick Trees, Segment Trees, Hash-map. Algorithms - Recursion, Ad Hoc, Dynamic Programming, Greedy, Binary Search, Breadth-first search, Depth-first search, Sorting
Preparation Tip
Tip 1 : Just be confident during interview and if you are stuck in between any question, then ask for a hint from the interviewer. The practice is key for success, so practice hard for Data Structures and Algorithms coding problems on Coding ninjas as it is the best platform for coding. Also you may practice on Geeks For Geeks or any other interview portal.
Tip 2 : Try to do as much as Data structures related questions as practice made a man perfect.
Tip 3 : If you have already done similar types of questions then you will get a solution approach very fastly during the interview.
Application Process
Resume Tip
Tip 1 : Mention all internships which you have done, as it increases your chances of shortlisting your resume.
Tip 2 : Keep resume short and up to the point and try to keep it on a single page.
Tip 3 : Also just write that skills which you are pretty confident about.
Education :
Computer Science Engineering
•
8.98 CGPA
Paxcom Mock Interviews
For college students & professionals looking to get into Paxcom
Similar Experiences