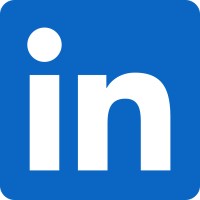 LinkedIn Interview Experience for Fresher SDE - Intern, Aug 2019
Posted: 21 Dec 2020
4
Selected
Interview Rounds
Application Process
Interview Process
Online Coding Interview
Moderate
Interview-Date:
5 Aug 2019
The test was taken during morning time within the college campus itself. There was proper invigilation done by the college TnP cell. Many students from the college sat for the test.
Preparation
Topics:
Data Structures, Pointers, OOPS, Algorithms, Dynamic Programming, DBMS
Preparation Tip
Tip 1 : Practice an ample amount of questions from online sites like GeeksforGeeks and HackkerRank on all major topics. Once you are done with topicwise preparation, go on and try out some timed tests too.
Tip 2 : Don't forget to revise OOPS, OS, DBMS too.
Tip 3 : Try out mock interviews with friends, that's the best thing you can do for yourself other than practising questions!!
Tip 4 : During the interview, one thing that is asked for sure is the time complexity of your solution, so always know the complexity of your algorithms.
Application Process
Resume Tip
Tip 1 : Have your projects clearly mentioned and well explained
Tip 2 : Make sure that there are no formatting errors
Tip 3 : Mention your LinkedIn profile ;)