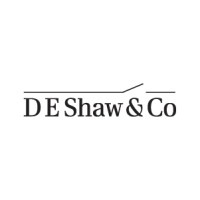 DE Shaw India Interview Experience for Fresher SDE - 1, Mar 2015
Posted: 28 Mar 2022
0
Selected
Interview Rounds
Application Process
Interview Process
Coding Test - Pen and paper
Moderate
Interview-Date:
11 Mar 2015
The test has 3 sections :
1. Quantitative contains 20 questions. These questions are easy to me. If u practice quant, you can easily solve it.

2. Technical contains 20 questions. Some questions are on C , C++ , java outputs. Remaining are based on DSA. If u Know all the time complexities of algorithms then it is easy . In technical they gave one DSA problem.

3. Essa...
View more
Dijikstra's Algorithm
You have been given an undirected graph of 'V' vertices (labeled 0,1,..., V-1) and 'E' edges. Each edge connecting two nodes ('X','Y') will have a weight denoting the distance between node 'X' and node 'Y'.<...
View more
Preparation
Topics:
Data Structures, Algorithms, System Design, Aptitude, OOPS
Preparation Tip
Tip 1 : Must do Previously asked Interview as well as Online Test Questions.
Tip 2 : Go through all the previous interview experiences from Codestudio and Leetcode.
Tip 3 : Do at-least 2 good projects and you must know every bit of them.
Application Process
Eligibility:
Above 7 CGPA
Resume Tip
Tip 1 : Have at-least 2 good projects explained in short with all important points covered.
Tip 2 : Every skill must be mentioned.
Tip 3 : Focus on skills, projects and experiences more.
Education :
Computer Science Engineering
DE Shaw India Mock Interviews
For college students & professionals looking to get into DE Shaw India
Similar Experiences