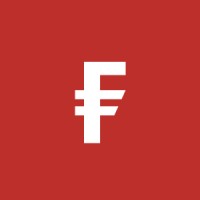 Fidelity International Interview Experience for Fresher Full Stack Engineering Intern, Oct 2020
Posted: 17 Nov 2020
1
Selected
Interview Rounds
Application Process
Interview Process
Online Coding Interview
Easy
Interview-Date:
29 Oct 2020
This round consisted of 4 sections, namely,
1. English
2. Technical MCQs
3. Coding
4. Algorithms

1. English: This section consisted of 10 questions in all(Time limit was 15min). 5 questions were based on a given passage which were of moderate level. Remaining questions were on vocabulary, error correction and phrases which were easy to moderate.

2. Technical MCQs: This...
View more
Sorted Matrix
You are given an N x N matrix 'MAT' of positive integers, where every row and column is sorted in non-decreasing order.
Your task is to return a list containing a...
View more
Longest increasing subsequence
For a given array with N elements, you need to find the length of the longest subsequence from the array such that all the elements of the subsequence are sorted in strictly increasing order.
View more
Preparation
Topics:
Data structures, Algorithms, Basics of databases, Puzzles, OOPS
Preparation Tip
Tip 1 : Master all the OOP concepts
Tip 2 : Be very confident while giving the interview
Tip 3 : Be very true in the resume
Application Process
Resume Tip
Tip 1 : Mention only those thing which you have done honestly in resume.
Tip 2 : Keep it simple and one paged.
Education :
Siddaganga Institute Of Technology, Tumakuru
Computer Science Engineering
•
9.84 CGPA
Fidelity International Mock Interviews
For college students & professionals looking to get into Fidelity International