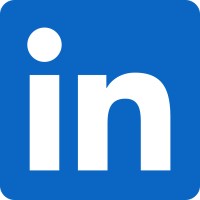 LinkedIn Interview Experience for Fresher SDE - 1, May 2015
Posted: 26 Feb 2022
0
Rejected
Interview Rounds
Application Process
Interview Process
Online Coding Test
Moderate
Interview-Date:
26 May 2015
This was a online test round where I was given 3 DSA questions to be solved in 60 minutes.
Count Ways To Reach The N-th Stairs
You have been given a number of stairs. Initially, you are at the 0th stair, and you need to reach the Nth stair. Each t...
View more
Optimal Strategy for a Game
You and your friend Ninjax are playing a game of coins. Ninjax place the 'N' number of coins in a straight line.
The rule of the game is as follows:
View more
Generate all parenthesis
You are given an integer 'N', your task is to generate all combinations of well-formed parenthesis having 'N' pairs. You are task is to generate all possible valid s...
View more
Preparation
Topics:
Data Structures, Algorithms, System Design, Aptitude, OOPS
Preparation Tip
Tip 1 : Must do Previously asked Interview as well as Online Test Questions.
Tip 2 : Go through all the previous interview experiences from Codestudio and Leetcode.
Tip 3 : Do at-least 2 good projects and you must know every bit of them.
Application Process
Eligibility:
Above 7 CGPA
Resume Tip
Tip 1 : Have at-least 2 good projects explained in short with all important points covered.
Tip 2 : Every skill must be mentioned.
Tip 3 : Focus on skills, projects and experiences more.
Education :
Computer Science Engineering
LinkedIn Mock Interviews
For college students & professionals looking to get into LinkedIn
Similar Experiences