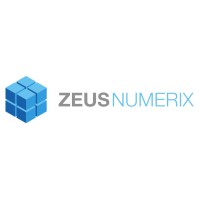 Zeus Numerix Interview Experience for Fresher CAE Engineer, Jun 2020
Posted: 22 Dec 2020
1
Selected
Interview Rounds
Application Process
Interview Process
Video Call
Moderate
Interview-Date:
30 Jun 2020
The questions were based on the projects that I did during my B.tech. Basics were checked and questions related to theoretical as well as application parts were asked. Interviewers ensured that I would stay calm and they tried to make me comfortable by starting with general questions.
Theoretical Questions and Algorithms
Three questions were asked: -
1. What was the problem statement?
2. Why did you choose such algorithms?
3. What was a new and unique approach?
Preparation
Topics:
Data Structures, Numerical Methods, Finite Element Methods, Computational Fluid Dynamics, Fluid Mechanics, Machine Learning
Preparation Tip
Tip 1 : Be confident about your projects and internships. Make sure that you know all the basics about them.
Tip 2 : Revise the basics of FEA and CFD. Also, revise data structure algorithms and their implementation on any programming language.
Tip 3 : Be sure about the kind of work you wanna choose in CAE (Development or Application)
Application Process
Eligibility:
Background knowledge in FEA, CFD and/or Numerical methods/ and/or simulation software.
Resume Tip
Tip 1 : Only mention the projects and courses that are relevant.
Tip 2 : Make a focused resume not exceeding 2 pages. Don't mention unnecessary or irrelevant information.
Tip 3 : Emphasize more on projects, internship experiences, and lesser on courses.
Education :
Mechanical Engineering
•
7.5 CGPA
Zeus Numerix Mock Interviews
For college students & professionals looking to get into Zeus Numerix
Similar Experiences