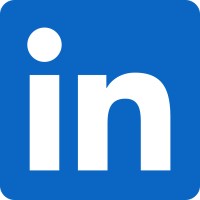 LinkedIn Interview Experience for Fresher SDE - Intern, Dec 2020
Posted: 17 May 2021
4
Selected
Interview Rounds
Application Process
Interview Process
Online Coding Interview
Hard
Interview-Date:
20 Dec 2020
Timing (6pm - 8pm)
Environment was user friendly
As usual the online round had three coding questions and 20 MCQs. This was a pretty easy round and it's duration was 65 minutes. The round consisted of questions from various domains like Algorithm, Data Structure, Operating System and Aptitude.
Find the total number of good Triplets
You are given two arrays, 'ARR1' and 'ARR2' of size 'N' and 'M'. There are two types of good triplets.
Type 1: Triplet (i, j, k) If the square of ARR1[i] is equal to the product of ARR2[j...
View more
Split the String
You are given a string 'str' of 'N' lowercase alphabets. Your task is to check whether it is possible to split the given string into three non-empty substrings such that one of them i...
View more
Preparation
Topics:
Arrays, recursion, DP, trees and graphs, stack, queue
Preparation Tip
Tip 1 : Must do questions from GFG.
Tip 2 : SDE sheet of striver can be helpful.
Application Process
Eligibility:
All students were allowed
Resume Tip
Tip 1 : Do at least 3 major web dev project
Tip 2 : should be precise and descriptive
Tip 3 : also add your past experiences in the resume
Education :
Malaviya National Institute of Technology Jaipur
Computer Science Engineering
•
8.1 CGPA
LinkedIn Mock Interviews
For college students & professionals looking to get into LinkedIn
Similar Experiences