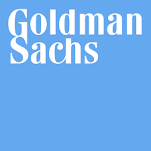 Goldman Sachs Interview Experience for Experienced SDE - Intern, Jan 2021
Posted: 19 Mar 2021
0
Selected
Interview Rounds
Application Process
Interview Process
Online Coding Test
Moderate
Interview-Date:
12 Jan 2021
This test was conducted on the Hackerrank platform, it was divided into 6 sections which contained a total of 66 questions with an overall time limit of 90 minutes, There was video proctoring, and changing sections were allowed.
The sections were-

Numerical Computations — 8 questions
Numerical Reasoning -12 questions
Comprehension — 10 questions
Abstract Reasoning — 12 questi...
View more
Convert A Given Number To Words
Given an integer number 'num'. Your task is to convert 'num' into a word.
Suppose the given number 'num' is '9823' then you have to return a string "ni...
View more
Preparation
Topics:
Python, Data Structure, Operations in Binary trees, arrays, stacks and linked lists, CS fundamentals, optimization of algorithms.
Preparation Tip
Tip 1 : Be honest about your skills and work experiences,especially prepare a good answer for the question "Tell me about yourself"
Tip 2 : Take whatever guidance you can get from seniors, faculty and your mentors.
Tip 3 : work on dynamic projects
Tip:4 : Try to write good and effective answers for the paragraph-based questions in the technical round.
Tip:5 : At the end always ask questions to the interviewer which shows your passion and interest to work in the company
Tip:6 : Always do some background search on the company you are applying for.
Application Process
Resume Tip
Tip 1 : Being honest about your achievements and projects
Tip 2 : Do not mention unnecessary details, only relevant details and information about the post you are applying for must be mentioned in your resume.
Tip 3 : Mention your unique qulities.
Tip 4 : Include 5-10 skills in the resume, and do highlight your most important skills and achievements.
Education :
KIET Group of Institutions
Computer Science Engineering
•
9.2 CGPA
Similar Experiences