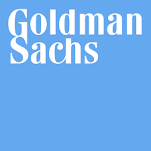 Goldman Sachs Interview Experience for Fresher SDE - Intern, Sep 2020
Posted: 17 May 2021
1
Rejected
Interview Rounds
Application Process
Interview Process
Online Coding Interview
Hard
Interview-Date:
17 Sep 2020
Timings of the round were early evening around 7 o'clock.
It was help on hackerearth.
Check if two trees are Mirror
You are given two arbitrary binary trees consisting of N and M number of nodes respectively, your task is to check whether the two trees are mirror of each other or not.
View more
Preparation
Topics:
Pointers, OOPS, System Design, Algorithms, Dynamic Programming, graphs, trees
Preparation Tip
Tip 1 : Practice on leetcode and coding ninjas
Tip 2 : Compete on codechef and codeforces in live contests
Tip 3 : Learn DSA and practice regularly for at least 2 hours daily
Application Process
Eligibility:
Above 7 CGPA and all branches allowed
Resume Tip
Tip 1 : Keep it short and sweet.
Tip 2 : Try to be more descriptive with your past experiences.
Education :
Malaviya National Institute of Technology Jaipur
Electronics & Communication Engineering
•
7.7 CGPA
Goldman Sachs Mock Interviews
For college students & professionals looking to get into Goldman Sachs
Similar Experiences