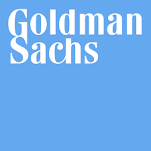 Goldman Sachs Interview Experience for Fresher Software Engineer, Aug 2020
Posted: 22 Dec 2020
0
Selected
Interview Rounds
Application Process
Interview Process
Online Coding Interview
Moderate
Interview-Date:
5 Aug 2020
The test was from 7:30 PM. The test duration was 2 hours 15 minutes. There were 5 sections and All sections are mandatory. Each section has some allotted time. You cannot go back to previous sections once allotted time over.
The Hackerrank platform was comfortable to use. But was taking a little time to compile and run the code. So try writing error-free code so that you don't have to compil...
View more
Preparation
Topics:
Data Structures, Database Management System, Object-Oriented Programming System Algorithms, Dynamic Programming, Graph, Puzzles, Operating System, Multi-Threading, projects.
Preparation Tip
Tip 1 : Focus on Data Structures and Algorithms. Practising questions based on them every day is the key to succeeding. You can enroll into a Data Structures and Algorithms course by Coding Ninjas. This course helped me build a strong foundation in these topics. I also recommend platforms like LeetCode and InterviewBit for further practice.
Tip 2 : During your interview THINK OUT LOUD!!! It is very important that you voice your approach towards the problem otherwise interviewer will have no clue what you are thinking.
Tip 3 : Do give mock interviews to some college senior or mentor. They help you understand how to express your thought process better (Think out loud) and also reduce the interview stress and anxiety.
Application Process
Eligibility:
No criteria.
Resume Tip
Tip 1 : In order to make a strong resume you must include at least 2-3 Projects and an intern/work experience. Mention all your skills which you are confident of in your resume.
Tip 2 : Try to make it of one page only. You can use overleaf to make your resume.
Education :
Delhi Technological University
Software Engineering
•
9.688 CGPA
Goldman Sachs Mock Interviews
For college students & professionals looking to get into Goldman Sachs
Similar Experiences