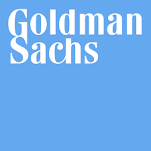 Goldman Sachs Interview Experience for Fresher SDE - Intern, Feb 2021
Posted: 19 Mar 2021
0
Rejected
Interview Rounds
Application Process
Interview Process
Online Coding Interview
Hard
Interview-Date:
20 Feb 2021
Timing was 10 AM. Environment was very well. Questions were well explained.
Umbrella
You are given 'N' types of umbrellas, where each umbrella can shelter some number of people. Given the number of people eac...
View more
Candies
Preparation
Topics:
Data Structures, Pointers, OOPS, System Design, Algorithms, Dynamic Programming
Preparation Tip
Tip 1 : Aptitude is must.
Tip 2 : Practice puzzle problems.
Tip 3 : Do atleast 2 projects.
Application Process
Resume Tip
Tip 1 : Keep it short.
Tip 2 : Have some projects on resume.
Education :
Chitkara University
Computer Science Engineering
•
9.41 CGPA
Similar Experiences