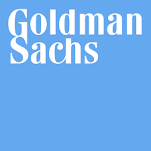 Goldman Sachs Interview Experience for Fresher SDE - Intern, Feb 2021
Posted: 25 Feb 2021
0
Selected
Interview Rounds
Application Process
Interview Process
Online Coding Interview
Moderate
Interview-Date:
20 Feb 2021
It was on done in hackerrank
Find rank
You are given a matrix 'ARR' having dimensions 'N*M'. Your task to find the rank of the matrix 'ARR'.
The rank of a matrix is defined as:
(a) The maximum number of linearly independent column vectors in the matrix or 
(b) The maxi...
View more
Number Of Triangles In An Undirected Graph
Given an undirected graph, find how many triangles it can have where a triangle is a cyclic path of length three which begins and end at the same vertex.
#### An undirected graph is a graph in which if you can go from a vertex, sa...
View more
Preparation
Topics:
Recursion , pointers, backtracking,oops, aptitude, reasoning
Preparation Tip
Tip 1 : start from scratch
Tip 2 : practice as much as u can

Application Process
Resume Tip
Tip 1 : some students add fake internships to their resume dont do it.
Tip 2 : Don't Put Everything on There. Your resume should not have every work experience you've ever had listed on it.
Education :
Computer Science Engineering
•
8.2 CGPA
Goldman Sachs Mock Interviews
For college students & professionals looking to get into Goldman Sachs
Similar Experiences