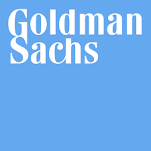 Goldman Sachs Interview Experience for Fresher Software Analyst, Jul 2019
Posted: 23 Dec 2020
0
Selected
Interview Rounds
Application Process
Interview Process
Online Coding Interview
Moderate
Interview-Date:
20 Jul 2019
Timing: Evening around 5
The test was set up inside the computer centre and library of our institute.
There were people from GS and also from hackerrank who were conducting the test.
The test had mcqs + coding questions + essay writing.
Overall the paper I found was medium
Next Greater Number
You are given a string S which represents a number. You have to find the smallest number strictly great...
View more
Rat In A Maze
Fenwick Tree
You are given an array/list 'ARR' of 'N' integers, and 'Q' queries. Each query can be of two types:
View more
Preparation
Topics:
Arrays and Strings, Dynamic Programming, Recursion, Linked List, Stack and Queues, Trees (involving general trees, Binary Trees and Binary Search Trees), HashMap, Priority Queues, Backtracking, Tries, Basics of Graphs data structure, Bits Manipulation, OOPS, SQL and DBMS, Basics of Operating System, and System Design.
Preparation Tip
Tip 1 : Never give up on any question, Don't try to mug up the question, rather than understand the concept behind the topic, this will only help to solve the question while being in the interview.
Tip 2 : Never leave core topics like OS, DBMS etc. They are always asked in an interview
Tip 3 : Focus on core skills i.e DS and Algo but also focus on development projects, they are of much importance.
Tip 4 : Spend time on quality questions rather than the quantity of questions
Application Process
Eligibility:
No eligibility Criteria
Resume Tip
Tip 1 : Properly formatted resume with no typos.
Tip 2 : No fancy and colourful resumes.
Tip 3 : Should have projects on your resume.
Tip 4 : Should have links to your GitHub and Linkedin and other competitive sites
Tip 5 : No false information to be mentioned, even in cocurricular
Education :
Electrical Engineering
•
9.4 CGPA
Goldman Sachs Mock Interviews
For college students & professionals looking to get into Goldman Sachs
Similar Experiences