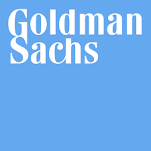 Goldman Sachs Interview Experience for Fresher SDE - Intern, Oct 2020
Posted: 15 Apr 2021
9
Selected
Interview Rounds
Application Process
Interview Process
Online Coding Interview
Moderate
Interview-Date:
10 Oct 2020
This round was scheduled in the evening hours at the Hackerrank platform which is a very famous platform known for conducting coding tests. All the participants were required to fill a form which was shared 2 days prior to the test date. This form was filled out probably for the security reasons and to ensure that no one disinterested participant gives the test.
Maximum Sum of nodes in a binary tree such that no two nodes are adjacent
You have been given a binary tree with an integer value associated to each node. You are supposed to choose a subset of these nodes s...
View more
Validate BST
You have been given a binary tree of integers with N number of nodes. Your task is to check if that input tree is a BST (Binary Search Tree) or not.
View more
Preparation
Topics:
Data Structures and Algorithms, OOPS, System Design, DBMS, Operating System, Pointers, Hashing
Preparation Tip
Tip 1 : Practice all DSA questions from interview bit
Tip 2 : Do Atleast 3 project one should be major, if it's in web dev it would be beneficial.
Tip 3 : Should be good in communication skills
Application Process
Eligibility:
above 7 cgpa, allowed branches were cs/IT, chemcal and mechanical
Resume Tip
Tip 1 : Not more than 1 page
Tip 2 : Have atleast 3 projects with some achievement in coding contest and your coding handle should be mentioned like codechef, codeforces etc
Tip 3 : Try to keep only those things in resume in which you find yourself comfortable with
Education :
Malaviya National Institute of Technology Jaipur
Mechanical Engineering
•
8.1 CGPA
Goldman Sachs Mock Interviews
For college students & professionals looking to get into Goldman Sachs
Similar Experiences