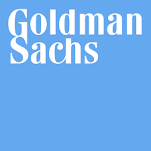 Goldman Sachs Interview Experience for Fresher SDE - Intern, Oct 2020
Posted: 19 Mar 2021
0
Selected
Interview Rounds
Application Process
Interview Process
Online Coding Interview
Easy
Interview-Date:
5 Oct 2020
-> The test had 5 sections and the duration is 2 hours 15 minutes. All sections are mandatory.
-> The Coding section had 2 programming questions and the duration was 30 mins.
-> The CS multiple-choice section had 7 MCQs and the duration was 25 mins.
-> The Problem Solving multiple-choice section had 8 MCQs and duration was 20 mins.
-> Each MCQ earns you 5 marks for th...
View more
Rearrange Odd and Even Places
You are given the head of a singly linked list, group all the nodes with odd indices together followed by the nodes with even indices, and return the reordered list's 'HEAD.'
View more
LCA In A BST
You are given a binary search tree of integers with N nodes. You are also given references to two nodes P and Q from this BST.
Your task is to find the lowest common ancestor...
View more
Smallest Window
You are given two strings S and X containing random characters. Your task is to find the smallest substring in S which contains all the characters present in X.
Example:
View more
Preparation
Topics:
Data Structure, Algorithms, Dynamic Programming, Operating System, System Design
Preparation Tip
Tip 1 : Practice at least 300 coding questions.
Tip 2 : Also focus on your aptitude quantitative.
Tip 3 : Do some good projects.
Application Process
Resume Tip
Tip 1 : Don't write anything on your resume which is not correct.
Tip 2 : Mention some good projects on your resume.
Education :
Computer Science Engineering
•
8.0 CGPA
Goldman Sachs Mock Interviews
For college students & professionals looking to get into Goldman Sachs
Similar Experiences