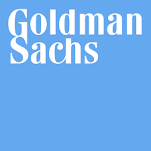 Goldman Sachs Interview Experience for Experienced SDE - 1, Apr 2019
Posted: 7 Aug 2020
200
Selected
Interview Rounds
Application Process
Interview Process
Telephonic
Easy
Interview-Date:
29 Apr 2019
The interviewer called my via phone and simultaneously provided me a link where I had to write the code for a given problem. It was scheduled at 12:30 pm, so timing was not an issue. It was a standard DP question involving a 2D matrix. The question was easy and I was able to code it within given time.
Minimum Cost Path
Given a cost matrix cost[][] and a position (m, n) in cost[][], write a function that returns cost of minimum cost path to reach (m, n) from (0, 0). Each cell of the matrix represents a cost to traverse through that cell. Total cost of a path to reach (m, n) is sum of all the costs on that path (including both source and destination). You can only traverse down, right and diagonally lower cells...
View more
Preparation
Topics:
Data Structures, Algorithms, Database, System Design, Operating Systems
Preparation Tip
Practice DP based questions as much as you can. Also, be confident during the interview about your solution. For practice, you can prefer Coding Ninjas and Geeks For Geeks.
Application Process
Resume Tip
Keep it short. Mention the academic and professional projects you've done. Add your educational details properly with percentage or CGPA obtained.
Education :
Netaji Subhas University Of Technology
Goldman Sachs Mock Interviews
For college students & professionals looking to get into Goldman Sachs
Similar Experiences