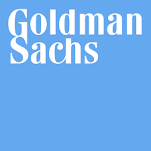 Goldman Sachs Interview Experience for Fresher Software Analyst, Aug 2020
Posted: 1 Nov 2020
10
Selected
Interview Rounds
Application Process
Interview Process
Online Coding Interview
Moderate
Interview-Date:
2 Aug 2020
The round consisted of 5 sections. The Coding section had 2 questions, CS mutiple choice section had 8 MCQs, Problem solving multiple choice section had 7 MCQs, Advanced section had 1 programming question and the Subjective section had 2 questions. Each MCQ earned 5 marks for correct answer and -2 for incorrect answer.
Word Search
You are given a two-dimensional grid having 'N' rows and 'M' columns, consisting of upper case characters. You are also given a word 'WORD'. You have...
View more
Climbing the leaderboard
Given a leaderboard of a game with the following ranking pattern:
The player with the highest score is ranked number 1 on the leaderboard.
View more
Preparation
Topics:
Data Structures, Algorithms, OOPS, DBMS, Software Engineering
Preparation Tip
Tip 1 : Practice as much questions as you can from various coding platforms from the beginning but always remember that it's never late to start. It will help you to develop your logic building skills and gradually, you will be able to solve questions quickly. Solving code challenges is a great way to keep your skills sharp for interviews.
Tip 2 : Al least keep yourself aware to the basics of new emerging technologies.
Tip 3 : Prepare some good projects and keep complete details about them as well.
Application Process
Resume Tip
Tip 1 : Make it short and eye-catchy.
Tip 2 : Mention your academic and professional details properly with duration.
Tip 3 : Be honest about yourself. Don't put anything which is likely to cause you trouble during the interview.
Education :
Banasthali University
Computer Science Engineering
•
9.18 CGPA
Goldman Sachs Mock Interviews
For college students & professionals looking to get into Goldman Sachs
Similar Experiences