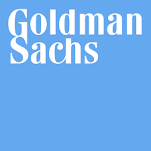 Goldman Sachs Interview Experience for Fresher SDE - Intern, Aug 2020
Posted: 14 Dec 2020
0
Selected
Interview Rounds
Application Process
Interview Process
Online Coding Interview
Moderate
Interview-Date:
2 Aug 2020
The test was conducted on Hackerrank in the evening, and there was no section
based timing.
It basically had 4 parts:
1. Aptitude Section
2. CS Fundamentals including OS, DBMS, OOPs
3. 2 Essay Writing questions(Subjective)
4. 1 Easy, 1 Medium Hard Coding Question
First non repeating character
Preparation
Topics:
Data Structures, Algorithms, Operating System, DBMS, OOPs, Aptitude, SQL
Preparation Tip
Tip 1 : 1-2 Projects enough, but at least 1 should be very unique and creative.
Tip 2 : Strong DSA is a must, OS & DBMS equally important.
Tip 3 : Be verbal during the interview.
Application Process
Resume Tip
Tip 1 : One pager.
Tip 2 : No Spelling mistakes at any cost.
Education :
Computer Science Engineering
•
9.73 CGPA
Goldman Sachs Mock Interviews
For college students & professionals looking to get into Goldman Sachs
Similar Experiences