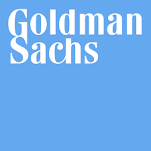 Goldman Sachs Interview Experience for Fresher Software Engineer Intern, Aug 2020
Posted: 19 Mar 2021
0
Rejected
Interview Rounds
Application Process
Interview Process
Online Coding Interview
Moderate
Interview-Date:
2 Aug 2020
This round contains 20 MCQ questions and 2 Coding questions and It was 90 minutes round
Timings were of the morning
This round was online on hackerrank platform
There was proper procuring with web cam
MCQ questions were from aptitude and oops section
Coding Questions : 1st question is medium level question, 2nd was a little bit tough question for me
Overall it was medium...
View more
Connect N Ropes With Minimum Cost
You have been given 'N' ropes of different lengths, we need to connect these ropes into one rope. The cost to connect two ropes is equal to sum of their lengths. We need to ...
View more
Zero Matrix
You are given a matrix 'MATRIX' of dimension 'N' x 'M'. Your task is to make all the elements of row 'i' and column 'j' equal to 0 if any element in the ith row or jth column of the matrix is 0.
Note:
1) The number of rows should be at least 1.

2) The number of columns should be at least 1.

3) For example, refer to th...
View more
Preparation
Topics:
Data structures and algorithms, Object Oriented Programming, Operating system, Database Management, C++
Preparation Tip
Tip 1 : Learn all basic data structures and algorithms
Tip 2 : Try to solve some Aptitude questions
Tip 3 : Practice Lot of questions in C++
Application Process
Resume Tip
Tip 1 : include at least one good project and prepare for it well
Tip 2 : make your resume Simple, One paged and well structures(you can use online templates)
Education :
Civil Engineering
•
7.4 CGPA
Goldman Sachs Mock Interviews
For college students & professionals looking to get into Goldman Sachs
Similar Experiences