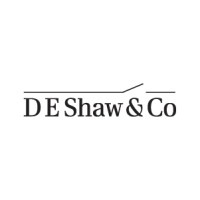 DE Shaw India Interview Experience for Fresher SDE - Intern, Sep 2020
Posted: 19 Mar 2021
0
Selected
Interview Rounds
Application Process
Interview Process
Online Coding Interview
Moderate
Interview-Date:
11 Sep 2020
This first round was the Online test which was 1 Hour 95 Minutes Long. It was Divided
as Follows.

1. Aptitude Section (Arithmetic + Analytical) 14 Questions – 26 Minutes
2. Technical MCQs( Computer Science) 14 Questions – 19 Minutes
3. Coding Question – 20 Minutes
4. Coding Question – 30 Minutes
5. Coding Questions :
Water
You are given an array 'ARR' of positive integers, each of which represents the number of liters of water in that particular bucket, we have to make the liters of water in every bucket equal...
View more
K Max Sum Combinations
You are given two arrays/lists 'A' and 'B' of size 'N' each. You are also given an integer 'K'. You have to find the 'K' maximum and valid sum combinations from all the possible su...
View more
Preparation
Topics:
Data Structure, Algorithms, DBMS, System Design, Operating System
Preparation Tip
Tip 1 : Solve atleast 300 coding questions.
Tip 2 : Have some good projects on resume.
Tip 3 : Be truthful.
Application Process
Resume Tip
Tip 1 : Have 2 or 3 good projects.
Tip 2 : Don't lie on your resume.
Education :
Computer Science Engineering
•
9.5 CGPA
DE Shaw India Mock Interviews
For college students & professionals looking to get into DE Shaw India
Similar Experiences