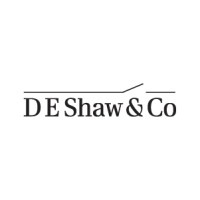 DE Shaw India Interview Experience for Fresher SDE - Intern, Dec 2020
Posted: 13 Apr 2021
0
Rejected
Interview Rounds
Application Process
Interview Process
Online Coding Interview
Moderate
Interview-Date:
5 Dec 2020
Hackerrank is a good paltform and very flexible, our webcam was turned on in order to prevent students from cheating
Find the lone set bit
You are given a single non-negative integer 'N' who's binary representation co...
View more
Count Ways To Reach The N-th Stairs
You have been given a number of stairs. Initially, you are at the 0th stair, and you need to reach the Nth stair. Each t...
View more
Preparation
Topics:
DSA, Arrays, linked list, recursion, trees, graphs,greedy algorithms, dynamic programming
Preparation Tip
Tip 1 : try to keep only those things in resume on which you have very good command and you should be able to answer all of the questions(upto moderate level) related to your technical skills
Tip 2 : mention your projects with brief description, try avoiding very high level description because some times reader might not be able to understand your work, keep it descriptive and understandable
Application Process
Eligibility:
above 6.5 cgpa, no backlogs
Resume Tip
Tip 1 : major team project is helpful
Tip 2 : list down only the related achievements with the role you are applying for
Education :
Malaviya National Institute of Technology Jaipur
Mechanical Engineering
•
8.94 CGPA
DE Shaw India Mock Interviews
For college students & professionals looking to get into DE Shaw India
Similar Experiences