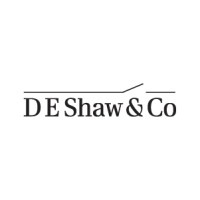 DE Shaw India Interview Experience for Fresher SDE - 1, Nov 2020
Posted: 8 Feb 2021
5
Selected
Interview Rounds
Application Process
Interview Process
Online Coding Interview
Easy
Interview-Date:
9 Nov 2020
This round was conducted in Hackerrank portal for a total duration of 95 minutes and was divided into 4 sections.

1st Section : Aptitude Section : 14 questions , 28 minutes
2nd Section : Technical Section : 12 questions , 17 minutes
3rd Section :1 coding Questions : 20 minutes+30 minutes

This Round was Conducted on Hackerrank (Webcam Enabled).
Coin Game
Magic Index
You are given a sorted array A consisting of N integers. Your task is to find the magic index in the given array.
Note :
A magic index in an array A[0 ... N - 1] is defined to be an index i such that A[i] = i.

The elements in the array can b...
View more
Preparation
Topics:
Dynamic Programming, OOPS, Computer Networks, Computer System Architecture, Operating System, Data Structures, Pointers
Preparation Tip
Tip 1 : Make sure that you are thorough with CS concepts beforehand.
Tip 2 : Even when you are explaining the approach to a question, try to parallelly think about how you would code it.
Tip 3 : Read the previous interview experiences. It would give a fair idea of the kind of questions one should expect.
Tip 4 : For a company like DE Shaw, practicing medium and hard difficulty level coding questions would be the way to go.
Tip 5 : Practice atleast 200 questions from coding platforms like CodeZen, LeetCode, Interviewbit as they contain common interview questions.
Application Process
Eligibility:
Above 8.5 CGPA ( Only CSE, IT, ECE - both UG and PG )
Resume Tip
Tip 1 : Mention atleast 1 project and past work experience as it sets good impression.
Tip 2 : Keep your resume up to date for the role you are applying.
Tip 3 : Try to keep your resume of 1 Page.
Education :
Information Technology
•
9.18 CGPA
DE Shaw India Mock Interviews
For college students & professionals looking to get into DE Shaw India
Similar Experiences