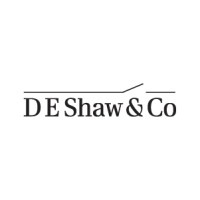 DE Shaw India Interview Experience for Fresher SDE - Intern, Aug 2020
Posted: 25 Feb 2021
1
Selected
Interview Rounds
Application Process
Interview Process
Online Coding Interview
Moderate
Interview-Date:
4 Aug 2020
Check BST
Given a binary tree with N number of nodes, check if that input tree is Partial BST (Binary Search Tree) or not. If yes, return true, return false otherwise.
View more
Reverse Linked List
Given a singly linked list of integers. Your task is to return the head of the reversed linked list.
For example:
The given linked list is 1 -> 2 ->...
View more
Preparation
Topics:
Data Structures, Pointers, OOPS, System Design, Algorithms, Dynamic Programming, graphs, trees
Preparation Tip
Tip 1 : Practice more.
Tip 2 : Solve questions on Coding ninjas and Leetcode.
Tip 3 : Make good projects.
Application Process
Eligibility:
Above 7 cgpa, branch-cse or ece
Resume Tip
Tip 1 : Keep it short.
Tip 2 : Mention your projects in brief.
Education :
Delhi Technological University
Computer Science Engineering
•
8.2 CGPA
DE Shaw India Mock Interviews
For college students & professionals looking to get into DE Shaw India
Similar Experiences