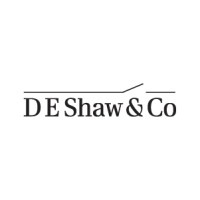 DE Shaw India Interview Experience for Fresher Quality Testing Intern, Sep 2020
Posted: 15 Apr 2021
0
Rejected
Interview Rounds
Application Process
Interview Process
Online Coding Interview
Moderate
Interview-Date:
10 Sep 2020
The round consisted of around 25 MCQs and 2 coding questions. MCQs were based on Assertion and Reasoning, Logical Reasoning, and data manipulation. The questions were of medium level and around 30-35 minutes were allotted for this section. The coding part consisted of one easy ad-hoc question and one question based on Dynamic Programming.
Minimum steps to reach target by a Knight
You have been given a square chessboard of size 'N x N'. The position coordinates of the Knight and the position coordinates of the target are also given.
View more
Preparation
Topics:
Data Structures, Algorithms, Computer Fundamentals, Dynamic Programming, Puzzles
Preparation Tip
Tip 1 : Focus on problem-solving rather than projects.
Tip 2 : Puzzles are often asked, prepare them well.
Application Process
Eligibility:
Pointer >= 7.5
Resume Tip
Tip 1 : Include good projects
Tip 2 : Keep the subjects you are well prepared with. They go deep into concepts.
Education :
National Institute of Technology, Raipur
Information Technology
•
8.37 CGPA
DE Shaw India Mock Interviews
For college students & professionals looking to get into DE Shaw India
Similar Experiences