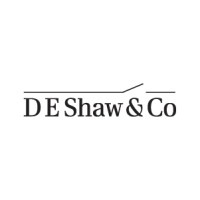 DE Shaw India Interview Experience for Fresher Associate Developer Intern, Aug 2020
Posted: 17 Nov 2020
1
Rejected
Interview Rounds
Application Process
Interview Process
Online Coding Interview
Easy
Interview-Date:
31 Aug 2020
This was a programming test consisting of 3 sections with 1 question each. 25 mins for the 1st section, and 35 for the 2nd and 3rd section. Each section had its own fixed time.
Majority Element - II
You are given an array/list 'ARR' of integers of length 'N'. You are supposed to find all the elements that occur strictly more than floor(N/3) times in the given array/list.
Input ...
View more
MegaPrime Numbers
Given two integers 'Left' and 'Right'. Your task is to find the total count of 'megaprime' numbers from the range 'Left' to 'Right'. A 'megaprime' number is a prime number and its individual d...
View more
Jump Game
You have been given an array 'ARR' of 'N' integers. Yo...
View more
Preparation
Topics:
Algorithms, Object-Oriented Programming, Graphs, Trees, DP, Databases
Preparation Tip
Tip 1 : Practise problems on Leetcode and solve past year company-specific problems
Tip 2 : Be very good at OOPS concepts, study in-depth about Polymorphism, Inheritance, Friend functions, Operator Overloading
Tip 3 : Do at least one project and know every in and out about it
Application Process
Resume Tip
Tip 1 : Don't fake any project or any programming language on the resume.
Tip 2 : If you are including projects in python or experience in the python language then you must be good with OOPs concepts with implementation.