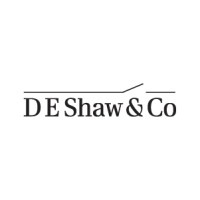 DE Shaw India Interview Experience for Fresher SDE - Intern, Aug 2020
Posted: 29 Mar 2021
3
Rejected
Interview Rounds
Application Process
Interview Process
Online Coding Interview
Hard
Interview-Date:
3 Aug 2020
This was a pure coding round consisting of three questions where time allotted for one easy question was 15 minutes while the other two questions were to solved in 30 minutes each.
total time = 15+30+30= 75 minutes
Set Bits
Write a program to count the number of 1's in the binary representation of an integer.
Input format :
 The only line of input contains a single integer N.

View more
Longest Increasing Subsequence
'N' students are standing in a row. You are given the height of every student standing in the row. Your task is to find the longest ...
View more
Preparation
Topics:
Data Structures, Trees and graphs, Arrays, Backtracking, Pointers, OOPS, System Design, Greedy Algorithms, Dynamic Programming
Preparation Tip
Tip 1 : Single page resume but brief
Tip 2 : Major team product is must
Tip 3 : Regular coding practice on GFG, Leetcode and coding ninjas type platforms
Application Process
Eligibility:
above 7.5 cgpa, computer and electronics branch only were allowed
Resume Tip
Tip 1 : Consists the brief of your skill set
Tip 2 : Github link of projects should be provided
Tip 3 : Mention clearly if you have done a team project