Coders are the coolest people on earth. Each one comes with his/her own swag and distinct characteristics. In fact, I believe, there should be a dedicated field of sciences just to study them! No kidding, check out and decide for yourself.
Which one are you?
The 'Jugaad' innovator: They live by their anthem 'Get sh*t done!' They will understand and fix your problems fast. They won't care about code quality or indentation and will use duct tape if they have to but will always find a fix to the problem. Nevertheless, they actually write good code from time to time and are happy when other people refactor their code – as long as it works. Oh yes, statuary warning: THEY HATE PERFECTIONISTS!.
The Perfectionist: This one can spend days on a task that takes a couple of minutes for Jugaadu guy but the resulting code is impeccable. His logic, codes, and indentations will put you to shame. Trust me, you never want this person to do your code reviews.
The wise sage: He is the wise one with years of experiences in his pocket. He has seen it all and his advice is never to be ignored. He would cost 10X times a newbie but is an asset to the company. In a case of deadlocks, you seek wisdom from this great saint!
The Code Nazi:He/She suffers from a serious case of code OCD and will frown upon your disorganized coding ethics. They won't stand anything extra or less, just the right amount. They unquestionably prefer tabs over spaces and would have memorized the company's style formats by heart.
Ctrl+C<->Ctrl+V: This copy-paste coders are mostly newbies who code 'coz it's cool! Shortcuts to everything is his first love and he would thank his seniors every day for backups and code versioning systems they left behind.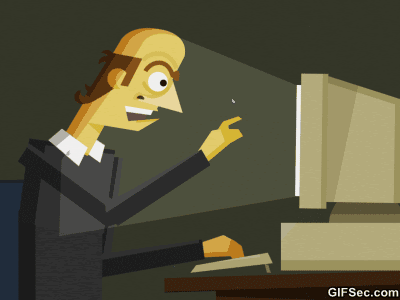 The Coding Ninja: This one is our favorite! An absolute rock star who tries out new editors, frameworks, build tools, programming languages, and keyboards. He has that zest to learn and is really keen on trying out the latest stuff. He strives towards excellence and believes in learning by doing. Such coders are the explorers of technology and creators of the future. The one, we want you to be! Code like a ninja, be a Coding Ninja!!