Is there a magical formula which cuts into the interview and gets you hitched with your dream job?
Nope, none as yet but what you do have is a set of do's and don'ts which should which helps you to ace the interview.
So let's take a quick look at this cheat sheet for landing a dream job on your website:
Dress well:An interview is a formal meeting, you will get judged by your clothes. You cannot just expect the interviewer to applaud you if you walk in with your checkered boxers and crappy hair.

Dress well, be poised not too gaudy neither too shady just a mix of decent colors and what suits you well. You may cross my statement by saying startups these days do not care what you wear.

Of course, there is casual clothing allowed at startups and big firms too but you are going for a job interview, not a pool party!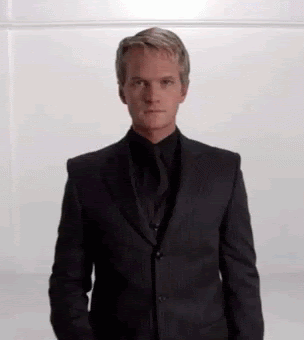 Plan to arrive early:Getting to the venue at least half an hour early is always a plus. First, you do not have to panic about getting late and second getting used to the surroundings and people calms your nervousness down.
Have a firm handshake:Your first impression is the last impression.

Walk into the room with grace and your head held high. There is nothing to be ashamed of, walk in your stride and have a firm handshake with the interviewers.
Tailor your resume and conversations well:Your resume should be ready to suit the job description. Same goes for your conversations do not talk or mention irrelevant stuff. Have contextual conversations around the skills and job.

The interview is about you and your skills and you should leave no stone unturned to tell how you're a perfect fit.

Talk about your experiences and recent internships, get them interested into what else you do outside the box.
Ask questions:
Do not hold yourself back. Your inquisitiveness may be the road to your success. When the interviewer asks you whether you have any questions or not, do not shy away.

Ask about the company, ask about your job make them feel you're actually interested in the job. If you get a chance to take their mail id or so, write back to them about the great experience you had.
Here are the cheat sheet for the don'ts, to be avoided on your interviews:
Do not overdress or underdress.
Never-ever-ever be LATE for an interview, puts your punctuality and sincerity at stake.
Being confident is good but over confident is not.
Retrain from blabbering, listen carefully and answer. It's okay if you do not know an answer, beating around the bush and wasting both your and interviewer's time is not a good move.
Do not be afraid, the interviewers will not beat you up. I know this is easier said than done.I'll give you a quick tip- look at the interviewers while talking but defocus them or look at the gap between two eyes. This ensures eye interaction and also does not make you nervous.




Do not have a lanky posture and do stuff like moving your legs and rubbing your hair. Walk on your heels, do not drag. Sit upright, no crossed legs or folded arms.
Do not be casual and use the jargons we millennials use every day in our lives. No 'I wanna', 'I Gotcha', 'Sumfin' or facebook and Whatsapp language are permitted. Be careful of what you speak.
Do not let your talks go haywire. eg. You are applying for a data analyst position and talking about your in-plant industrial skills will not be making sense. Have contextual talks, add your own elements and make it interesting.
Don't inquire about salary, vacations, bonuses, retirement, or other benefits until you've received an offer.
Atta boy, soldier! Confident much eh? Wait until you nail your next interview!
Hope you understand the importance of this cheat sheet and if you need more help with your interviews, do visit our
official website
and check out the courses.